Cut On Double Inverted Box Pleat
In PatternMaster Style Editor:
for blouses, dresses, sheaths, and skirts, check the Front or Back Kick Pleats check box
for jackets, check the Back Vent check box on the Details tab
set the desired pleat width and height on the Settings tab
for the width make sure you measure for each side of the box pleat (e.g. for a 3 inch wide box pleat you will need 1.5 inch wide pleats x 4 (creates 2 pleats) for a pleat width of 6 inches)
In Pattern Editor:
NOTE: construction points turned off for clarity.
select the top line of the pleat and choose Locate Points (LP)
enter 3 for multiple points and press Apply
draw three vertical lines down from each of the points just placed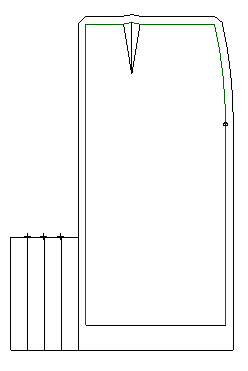 Sewing the Garment
Sew the seam till the top of the pleats. Baste the first pleat lines together. Baste the third pleat lines together.
Fold and edge baste the second and fourth pleat lines seperately and press
The pleats should start falling into place
Stitch a line above the pleats to hold then in place and remove basting.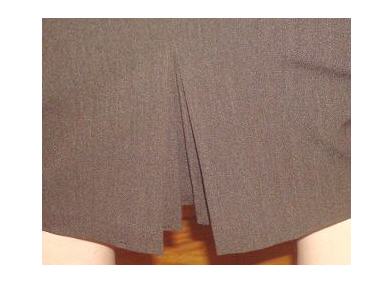 ---