Camp Shirt by Marilyn
Marilyn wrote: a Camp Shirt is standard blouse with a convertible collar. In Pattern Editor, I cut off the top part of the back that would have been covered by the back yoke. These are wearable tests for a couple of silk camp shirts.
Susan wrote: Your test shirts are lovely. I am always impressed by perfectly matched floral prints.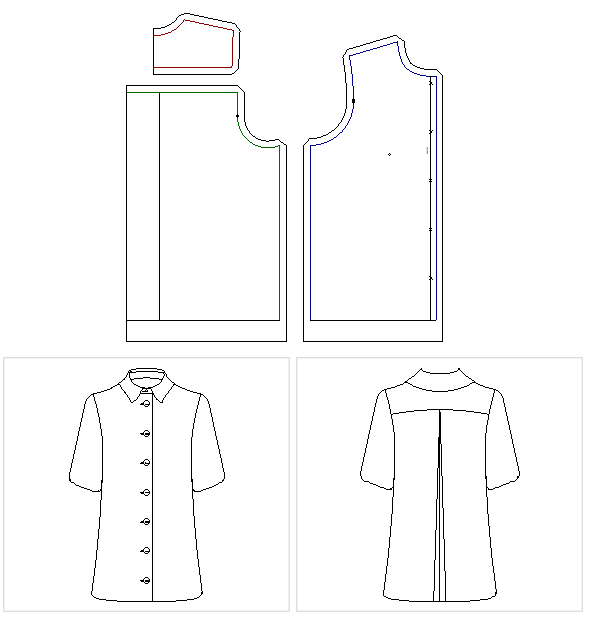 NOTE: The center back pleat can be constructed where its drafted or you can divide the pleat width as desired across the blouse back. Marilyn divided the center back pleat width into two pleats.
To get Marilyn's look in PatternMaster Boutique:
yoked blouse with jewel neckline
uncheck the Front Yoke checkbox
check center back pleat
singlebreasted closure and straight sideseams
set front and back darts to No Darts
set number of front and back torso darts to 0
convertible collar
short set in sleeve
set center back pleat width as desired
set button width and garment length as desired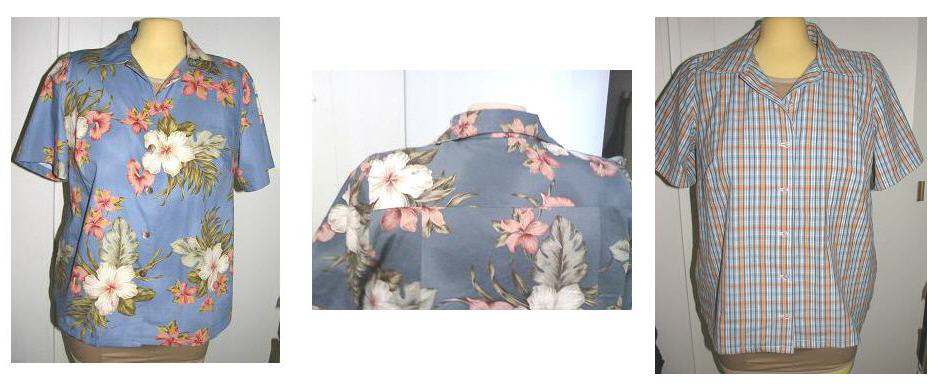 Other design options for the camp shirt: (remember to consider what settings might be best for your body shape.)
fitted sideseam and 0 darts would still give casual look but fit better if there is more than two inches difference between your bust and hip since the straight side seam drafts to the largest circumference.
choose a side bust dart for a fuller busted gals
draft keeping the back shoulder dart
---