Box Jacket
The Box Jacket is a short dartless jacket with the following characteristics:
length choices are waist length to 4 inches (10 cm) below the natural waist
straight sideseam
front side bust dart is rotated into the armhole
no back shoulder dart
NOTE: to replace the width lost across the back, increase the shoulder length setting.
NOTE: for a jacket worn over other garments, you may also want to drop the armhole with the armhole depth setting.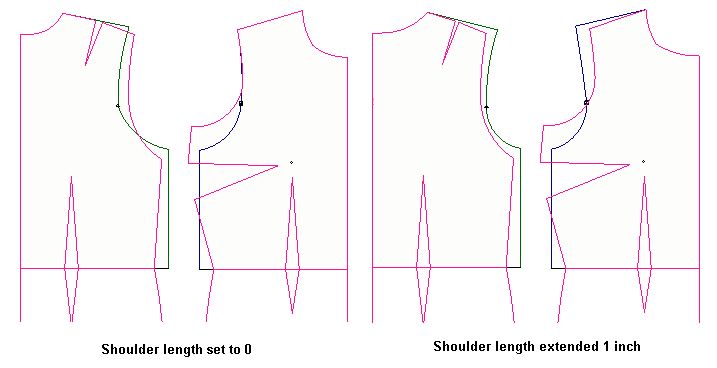 If you are large busted the box jacket may not be the best design choice for you. The box jacket drafts without darts and curvy girls need darts.
Other design options for a short "boxy" jacket:
draft the classic jacket to the shortest length
choose Side for the front darts
set the number of front and back torso darts to 0
set the back darts to Shoulder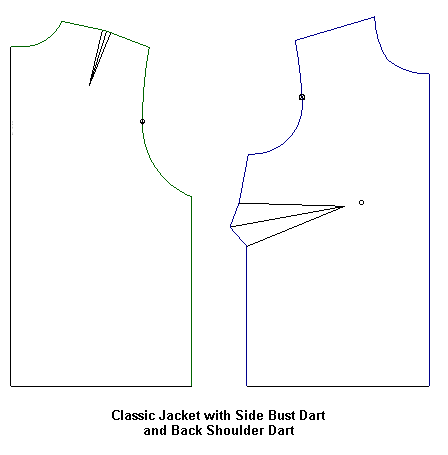 This box jacket was designed by Maryann. The simple lines of the jacket show off the georgous fabric. The edge is finished with a binding.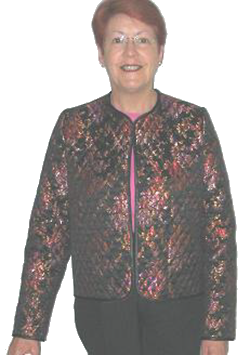 Choose Zipper Front for the closure but did not sew in a zipper. This option creates a front that just meets and does not overlap.
Drafts to the longest length setting for the Box Jacket
Round the neckline at center front in Pattern Editor or by hand.
---